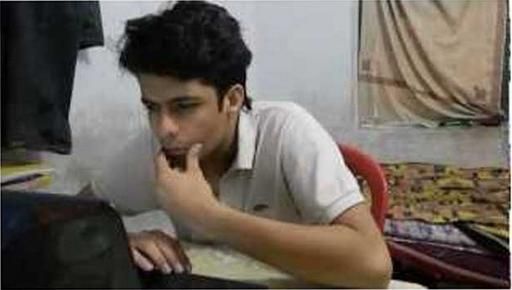 It is a daily routine to log in to Facebook and scroll down
to check
every update on your
newsfeed
. Your newsfeed
will always
have
different kinds
of people some will include you real life
friends and
a few people here and there you have
no idea
about, but still have them on your list anyway. This short film called 'sTaTus' is the story of one such Facebook addict.
This short movie is produced and directed by a bunch of students from IIT Kharagpur who call themselves Naughty IITians. The story revolves around a college student Dev, who comes across a Facebook profile called 'Aleron Sunnshine', which is later discovers is girl called Isha. This anonymous profile
intrigues
this student so much that he completely forgets about his exams and stalks this profile
every day
. He finds out details about this girl through a mutual friend and figures she is depressed
after one
of her closest friends committed suicide.
The virtual world takes over Dev's life and he spends hours every day thinking of what that anonymous profile must be going through. It touches upon the dangerous side of
social media
and how seriously we have begun to take the virtual world. Though the
YouTube video
is over a year old, it is still pretty much relevant.

Click Here for More Video's
~~~~~~~~~~~~~~~~~~~~~~~~~~~~~~~~
Want Video's in Your mail box
Click Here to Join 

Love Ever Groups

 Mailing List

~~~~~~~~~~~~~~~~~~~~~~~~~~~~~~~~
--
--
To unsubscribe from this group, send email to
hindi-jokes-groups+unsubscribe@googlegroups.com
---
You received this message because you are subscribed to the Google Groups "Hindi Jokes Groups" group.
To unsubscribe from this group and stop receiving emails from it, send an email to
hindi-jokes-groups+unsubscribe@googlegroups.com
.
For more options, visit
https://groups.google.com/d/optout
.